06/30/2011 07:40 PM Filed in:
Apple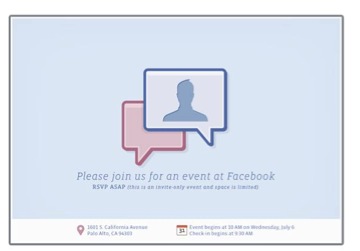 Mark Zukerberg, CEO of Facebook announced "something awesome" is coming next week. Zukerberg would not mention any details, only that the project was developed at the Seattle office which is the only major engineering center other then the headquarters in Palo Alto, California. Facebook has had many rumors about an ipad app that has been said to be code named "Project Spartan". There has also been rumors of an iphone photo-sharing service. What do you think Facebook has up its sleeve?


UPDATE:
More details are coming out about "Project Spartan" and TechCrunch says its not happening, at least not July 4.
Read More...