Waterproof your iPhone/Android smartphone using Liquipel's special nano Coating, No case required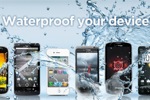 Seems like the guys over at
Liquipel
(liquid repel)
have figured out a cheap but very effective way of completely waterproofing your precious iPhone or Android smartphone, without having to use a big bulky waterproof case. So next time your friends push you into the pool, your smartphone will be the least of your worries.
Liquipel covers your iPhone, Android or any other mobile device, with a patent-pending waterproof coating. The special nano coating covers the outside, as well as the inside of your electronic device. The coating is completely unnoticeable to the human eye, you would need a microscope to detect the nano-sized layer.

The Liquipel coating apparently has zero affect on any of the devices features. After being treated with the coating, The device can be submerged in water and the smartphone will work perfectly fine in and out of the water. Charging, microphone, speakers and the camera, all seem to work perfectly fine in the videos below.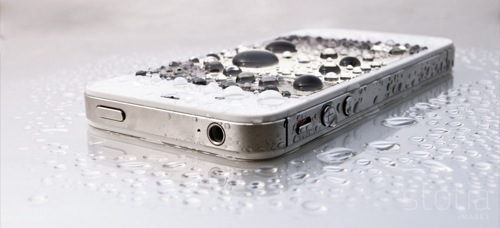 Here is Liquipel's description of how the waterproof nano coating works:
Liquipel is a revolutionary process that applies a waterproof coating to your electronic device to protect them in the event of accidental exposure to liquids. It is not visible to the human eye, virtually undetectable and Liquipel will not compromise the look, feel, and performance of your electronics.

Liquipel penetrates the entire device as a whole, including all of the vital components inside and out to provide optimal protection against accidental contact with liquids.

Check out Liquipel's demo video below to see how the process works:
The company is based out of Santa Anna, California and walk-ins are welcomed. Pricing starts at just $59.00 and the coating process takes about 30 min. If you can't get to California, you can also mail your device into the company and have it back within 1 to 2 days business days. Find the link below.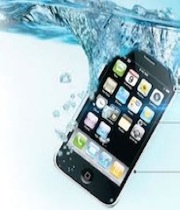 Liquipel is currently available for the:
iPhone 4

iPhone 4s

iPhone 3G

iPhone 3Gs

HTC Evo

HTC Evo Shift

HTC MyTouch

HTC Thunderbolt

Motorola Droid X

Motorola X2

Samsung Charge
Im sure this list will grow with time.
Liquipel is even in the works with manufacturers to try and have their coating pre-installed on future devices.

How amazing would it be to have Liquipel's waterproof feature on your next smartphone, right out the box? Do you have a good reason to get this waterproof coating on one of your devices? Are you thinking about sending your device in? How do you feel about the price? Let us know in the comments section down below.
Here is an Apple iPhone 4s getting submerged under water while playing a video, after getting the nano coating treatment.
Via:
Tuaw
Source:
Liquipel
Share this article with friends!