Top app store companies including Apple & Android agree to new privacy policy standards

The California Attorney General and six major app store operators, such as Apple, Android, among others, have agreed to a new privacy policy standard. Find out what its all about and how it will affect you.
With so many reports coming out about location-tracking and
other privacy issues
on mobile devices that run apps, Its about time someone steps in to push some type of policy to get the ball rolling on these developers.
Apple, Google, Microsoft, HP, RIM and Amazon, so far have agreed to enforce software apps that collect any type of personal information to provide the user with a privacy policy. Before these types of apps are downloaded, the user will have the right to view the privacy policy in the mobile app store.
In addition, app developers will be required to provide the new policies in an obvious and consistent location for the user to read. The app marketplaces will also have to offer a simple way for any users to report dev's that violate these new privacy rules. The mobile app distributors have agreed to educate software developers about the new privacy policy requirements and will help them meet these standards.
This new agreement between the app stores and California, will bring the six major app markets to code with the California Online Privacy Protection Act. Developers who do not comply with these new requirements can be charged under California law.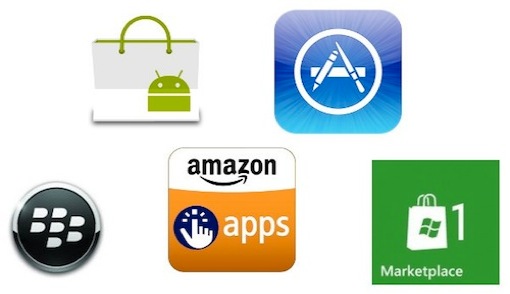 "Attorney General Harris forged the agreement with six companies whose platforms comprise the majority of the mobile apps market: Amazon, Apple, Google, Hewlett-Packard, Microsoft and Research In Motion. These platforms have agreed to privacy principles designed to bring the industry in line with a California law requiring mobile apps that collect personal information to have a privacy policy. The majority of mobile apps sold today do not contain a privacy policy.


"Your personal privacy should not be the cost of using mobile apps, but all too often it is," said Attorney General Harris.

"This agreement strengthens the privacy protections of California consumers and of millions of people around the globe who use mobile apps," Attorney General Harris continued. "By ensuring that mobile apps have privacy policies, we create more transparency and give mobile users more informed control over who accesses their personal information and how it is used."
-You can read the rest of the policy at the source, linked below.
Do you feel this new policy is the answer to our problems? Will this policy make developers think twice before "forgetting" they added a sneaky little feature? Are there features you would like to see on your mobile device to combat privacy concerns? Leave us your thoughts below.
Source:
California Department of Justice
Via:
Engadget
Share this article with friends!