How Much Faster Will The New iPhone 5S Be? The A7 just Might be a 37% Faster 64-Bit Chip
08/25/2013 06:44 PM Filed in:
Apple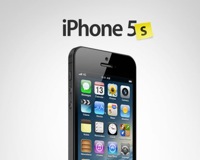 Apple's highly anticipated and highly rumored September 10 iPhone 5S event is right around the corner. As always rumors and pictures are starting to leak from all kinds of different sources. We have heard of a new iPhone with a gold color option and heard tons of rumors about a fingerprint scanner. But now, new information concerning Apple's new A7 processor Chip has been leaked.
Clayton Morris of Fox News tweeted this morning that according to his sources, the new A7 processor will run up to 31 percent faster than the A6 chip that is currently inside the iPhone 5.
Sources are telling me the new iPhone's A7 chip is running at about 31% faster than A6. I'm hearing it's very fast.— Clayton Morris (@ClaytonMorris) August 25, 2013
To make things more interesting, Mark Gruman from 9to5Mac claims that the A7 chip will come as a dual-core processor (like the iPhone 5′s A6 chip), but the new A7 chip could be 64-bit.
Gruman goes on to say that the 64-bit processor upgrade should make animations, transparencies and other graphical effects that will be introduced with the new iOS 7 operating system, run smoother than any current iOS Apple devices available on the market.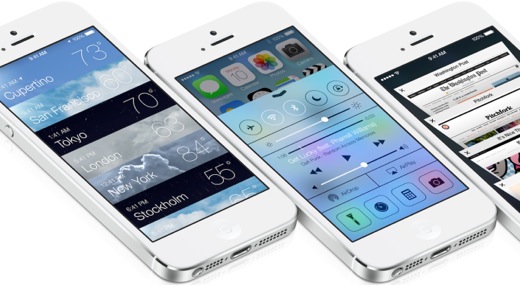 While it is still not clear the amount of RAM the new A7 chip will have in the iPhone 5S, adding a 64-bit chip would allow Apple to upgrade 4GB of RAM into future A-series chips. Allowing Apple to most likely use a variant of the A7 chip in the next generation iPad 5, which would help support additional pixels in the new iPad.
Some reports have said that the new iPhone 5S will come with the same 1GB of RAM the iPhone 5 has, while others have suggested that it could come with 2GB of RAM.
Additionally, Morris later tweeted that his sources are also confirming of a separate chip. This new Chip which is separate from the A7 processor chip, would be dedicated for motion tracking and could give the new iPhone 5S camera some cool new features, including a new slow-motion mode that could capture 120 FPS video.
I've also heard there's a separate chip devoted to motion tracking. Should be an interesting camera upgrade.— Clayton Morris (@ClaytonMorris) August 25, 2013
Not that the current iPhone 5 is lagging in the speed department for most of our daily tasks, but I don't think anyone would pass up on a speed increase for their next iPhone 5S upgrade. And with all the rumors going around lately, the new iPhone 5S may not be changing too much externally when compared to the iPhone 5, but there could be a lot more going on inside this new 5S Apple device.
With the rumored Sept. 10 event right around the corner, we most likely won't have to wait to much longer to find out if these rumors are true. As always, we will keep you updated with the latest news of the iPhone 5S, so make sure to bookmark us and share this article.
Source:
9to5 Mac
Share this article with friends!

Follow Us On...