Say good bye to the Android Market and hello to Google Play (VIDEOS)
Google has announced a re-branding of the Android Market, in an effort to make it easier for customers to find apps, music, books, and movies all in one spot.
The Android Market will now be known as Google Play. Google Music, Google Video, and the Google eBookstore apps, are now also part of Google Play.
The existing
Videos, books, and music apps will now be upgraded to Google Play Movies, Google Play Books, and Google Play Music.


The name change is so that the user can "experience a simpler way to manage your entertainment." This move will now allow the user to have a single place to purchase all the different types of content Google has to offer. Just how competitors like Apple and Amazon have done with their app stores.
"Now your favorite music, books, movies, apps, and games are all in one place that's accessible from the Web and any Android device. Discover, buy and share like never before.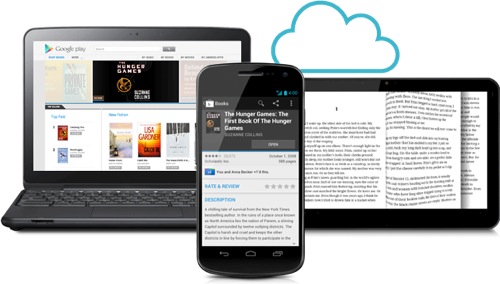 The existing music, movies, books, and apps you've purchased before the upgrade will all now be available on Google Play, just sign in and you will see all your content.


All of Google Play's content will be kept in the cloud, instead of inside your smartphone, tablet or computer. This means you will have access to all your Google content regardless of the device you're using at the moment.
Google Play will also offer a refreshed user interface, which is supposed to make it easier to sort through different content categories within the Google Play store.
Check out the videos below, which will explain how Google Play works and looks.
The buying process for music, apps, movies, and other content from Google through the web, or on your Android smartphone/tablet device won't change.

The only thing that is really changing with the Google rebranding, is Instead of having to go to different app stores for each type of content, you will now be able to just go to the Google Play portal for all your entertainment needs.




Google devices running Android 2.2 and above, should start to see the software update within the next few days.

Are you already using Google Play? How do you like Google's re-naming? How does it compare to the old Android Market? Let us know what you think down below.


Source:
Google
Share this article with friends!