Google Glass Specs for Camera, Battery, Audio and Display Officially Released
04/15/2013 09:57 PM Filed in:
Google

Google has finally released its Google Glass technical specs. This is the juicy stuff consumers care about: Camera, Battery, Audio and Display specs. Lets check out what these new Google Glasses will be packing.
Google's support page has released the listing of the device's official specs.
While we already knew some key features of the glasses capabilities from patent applications, google has now gone into much more detail.
Most of us want to know how long Google Glasses will last on one charge, or what the megapixle count will be on the camera, now we can confirm some of these details.
Read below to find out all the details Google has released.
First, lets see how Google Glass feels [through Glass] Video:

The official Google Glass Specs list reveals:
Display:
Google claims it will be equivalent to a 25-inch HD screen viewed from eight feet away.
Camera:
Takes 5MP stills and 720p video.
Internal Memory:
16GB of storage, 12GB of which are available to the wearer. Also will be synced with Google cloud storage.
Audio:
Audio is transferred via a bone conduction transducer.
Wireless capabilities:
Wireless capabilities include Bluetooth and WiFi 802.11 b/g. Sorry guys, no 802.11N or 802.11ac. Google scratched that off its list probably because of battery consumption.
Battery:
There's a micro-USB charger included with it and the battery is expected to last a "full day of typical use" although video and Google Hangouts will drain it more quickly.
Compatibility:
Any Bluetooth-capable phone will connect to the glasses. The MyGlass companion app requires Android 4.0.3 (Ice Cream Sandwich) or higher. MyGlass also enables GPS and SMS messaging.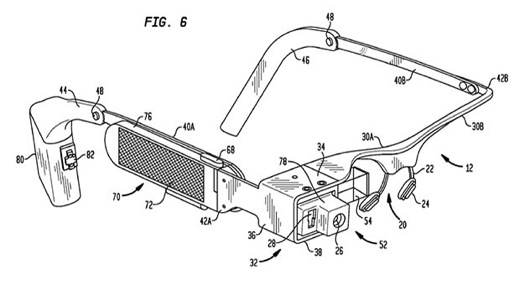 While this is the first version of Google Glass, people are really paying a premium to be able to sport the first smart glasses of its kind. Im sure Google will work hard to improve on this new technology and also see much more competition in the coming years.
What do you think about these specs? Think you will want to be wearing these high tech glasses around? Is this the future? Or are these glasses something that will just be a fad? Let us know in the comments down below.
Source:
Google Glass Tech Specs
Share this article with friends!
Follow Us On...