New Microsoft accessories for the Xbox 360 (Video)
07/26/2011 05:02 PM Filed in:
Gaming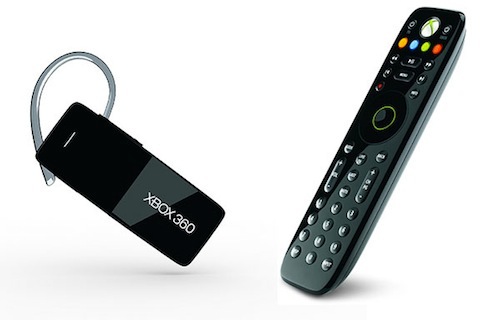 Microsoft has released two new accessories for the Xbox 360, A new stylish Bluetooth headset and a new Media remote

The Xbox 360 Bluetooth headset is compatible with any bluetooth equipped device, such as mobile phones and PCs. When not using the device to make phone calls on your mobile phone you can easily flip a switch on the headset to jump right into a Xbox 360 game. Green and blue LED lights indicate which mode the device is in. The new headset device allows up to eight hours of talk time and about 300 hours of stand by time, per charge. The Xbox 360 Wireless Headset with Bluetooth will be available for $59.99 beginning early November 2011.

Check out Larry from
Major Nelson
, show off the new headset in the video below.




Microsoft also launched a new Xbox 360 Media Remote. The remote will be able to control the Xbox 360 and can also be used as a universal remote to control your TV and Live TV if provided by your cable service provider. The Xbox 360 Media Remote will be available world wide for $19.99 beginning early November 2011.


Source:
Major Nelson


You may also like:

Battlefield 3 multiplayer video teaser
Next generation Xbox 360 will have "Avatar" like graphics
Tweet