Apple announces the new lighter, thinner and faster, iPhone 5: Specs Listed
09/12/2012 10:09 AM Filed in:
Apple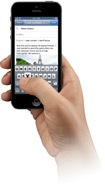 Apple has announced the highly anticipated iPhone 5 along with a new line of iPod's, EarPods (earphones) and a new Sync Cable. We will go over the main features this new Apple smartphone has and what to expect if you're thinking of buying the new iPhone 5.
For the first time ever Apple has increased the size of the display on the iPhone. Apple has now made the screen taller, but left the width the same as the iPhone 4S. Apple claims this will allow the user to still comfortably use the iPhone with one hand.

Apple's iPhone 5 is the world's thinnest smartphone, at just
7.6 millimeters thick. The new iPhone is also the lightest smartphone Apple has created,
Weighing in at 112 grams. That would make the new iPhone 20% lighter and 18% thinner than the iPhone 4S.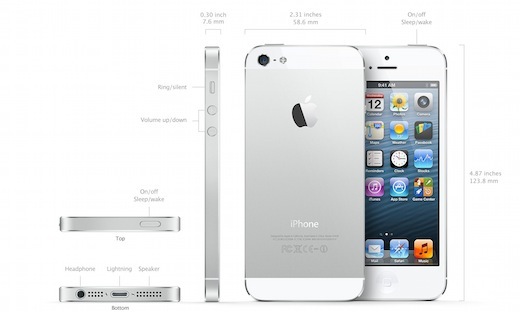 iPhone 5 Display:


The new Apple iPhone 5 features a 4-inch, 326ppi Retina display. The screen has a 1136 x 640 resolution, which keeps the same width but adds .5-inches height wise, when compared to Apple's older iPhone models.


With the extra .5-inch added to the display, the iPhone 5 now gets an extra row of apps, adding a fifth row.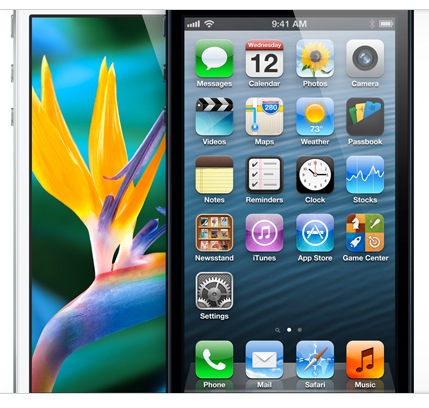 The iPhone 5's display will allow for a better viewing experience of widescreen videos, with its aspect ratio of almost 16:9. This means you can now watch movies without those annoying black bars at the top and bottom of the screen.

Thanks to the new technology in the display, the touch technology is now integrated into the display, making the new iPhone's
display 30 percent thinner than before.
This also allows the screen to look sharper, with less glare when in sunlight. The new display has 44% better color saturation and full sRGB rendering.


Wireless Networks:
The new iPhone 5 can now support GPRS, EDGE, EV-DO, HSPA, HSPA+, DC-HSDPA and last but not least, LTE!


Many customers are happy to hear LTE has finally been integrated into the iPhone 5. LTE can actually be faster than the average WiFi connection at home. And Unlike the new iPad, the iPhone 5 will now be able to support LTE networks outside US and Canada. HSPA+ supports up to 21Mbps, DC-HSDPA is 42Mbps, and LTE is a max of 100.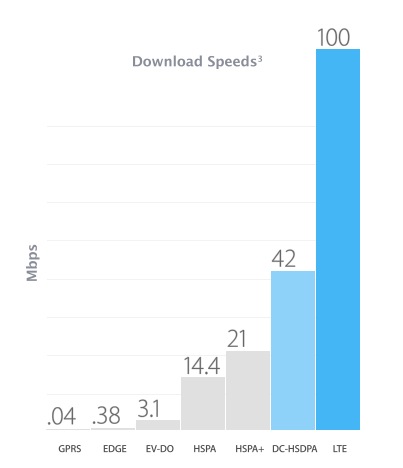 The iPhone will feature a Single chip that supports both voice and data, and a single radio chip as well. The new LTE chip can automatically switch antenna connections, similar to how the iPhone 4S works. In the US, the iPhone 5 will support LTE for Sprint, AT&T and Verizon customers.

There's also support for 802.11a/b/g/n wireless WI-Fi, and its dual-channel for up to speeds of 150Mbps.


A6 Processor Chip:

The iPhone 5 is powered by a new A6 chip. Apple claims the A6 delivers 2X faster CPU performance in speed and 2x the graphics power, when compared to the A5 chip in older Apple models. Apps such as Pages is said to launch 2.1X faster than before and Keynote attachments load 1.7X faster.


The new A6 chip is 22% smaller and more energy-efficient than the A5 chip. New iPhone 5 users should experience a big increase in speed without having to worry to much about battery life.

Battery Life:

It's amazing to see how Apple has been able to not only match but exceed the battery life of the iPhone 4S.
Even though the new iPhone 5 features a faster processor, taller display and 4G LTE radios
you can still get a full day of use without having to charge the iPhone.

Talk time: Up to 8 hours on 3G
Standby time: Up to 225 hours
Internet use: Up to 8 hours on 3G, up to 8 hours on LTE, up to 10 hours on Wi-Fi
Video playback: Up to 10 hours
Audio playback: Up to 40 hours
iSight Camera: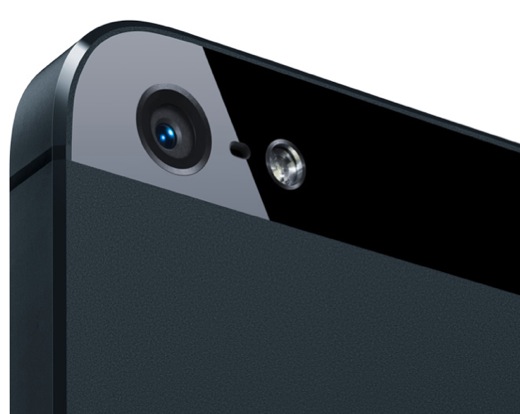 The iPhone 5's rear camera features an eight-megapixel backside-illuminated sensor. It has a five-element lens and an aperture of f/2.4, which is just about the same as the iPhone 4S but thinner.

The lens now has a sapphire crystal cover, which makes it more durable and clear. A new dynamic low light mode will evaluate nearby pixels to give up to 2 f-stops, for greater low-light performance.

There is also a new image processor in the A6 chip that helps reduce noise and includes a so-called "smart filter" to do a better job at color-matching images. The iPhone 5 is now 40% faster at capturing images, when compared to the iPhone 4S.


Panorama: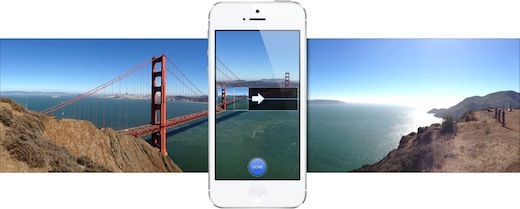 Panorama is now officially integrated into the new iPhone. It can take a 240 degree picture, using the iPhone's gyroscope, A6 chip, and Camera app to make one high-resolution, smooth looking panorama thats up to 28 megapixels. Even if you weave or shake the iPhone a bit, it'll smooth things out and remove any artifacts if your subject moves.
Video:
The iPhone 5 still supports the same 1080p Video capture, like the iPhone 4S. Only Apple tweaked the camera a bit for higher quality. Video stabilization has been improved to prevent shaky video. Facial recognition has been integrated with up to 10 faces. Still pictures can now be shot while recording HD video at the same time.


FaceTime HD Camera: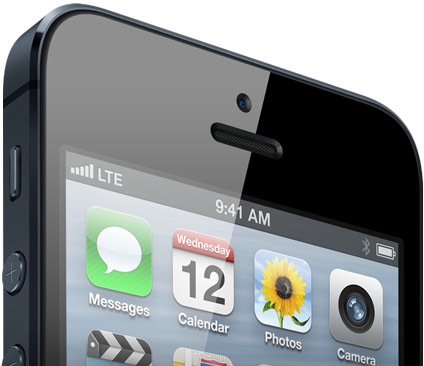 The front-facing camera on the iPhone 5 has been improved. You can now capture 720p video and features backside illumination, face detection and 720p FaceTime calls over cellular networks.


Audio:


The new iPhone features three microphones at the Front, bottom and back. The three mics are used for better voice recognition and noise cancelation.

The iPhone 5's speaker design has been improved and now includes 'Wideband audio' technology. WideBand is basically a wider spectrum for audio. This will allow your voice to sound more natural. WideBand requires carrier partnership, for now Apple says 20 carriers will support the technology.


New dock connector: Lightning


Going along with the thunderbolt theme, Apple has named it new syncing cable: Lightning. The new connector is
80% smaller than the previous 30-pin dock connector, which is used in previous iOS devices.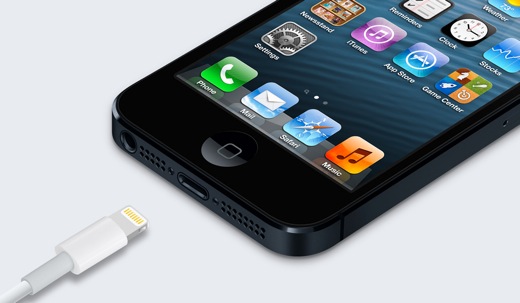 The new Lightning cable has an adaptive interface, is all-digital, and features orientation independence.
You can plug it in either way
, so it will no longer matter which side is up when you insert it into the new iPhone, just like the MagSafe on MacBooks.


Apple has also partnered up with Bose, JBL, B&W, B&O and others on creating new docks and speakers for the new Lightning Dock connector.


iPhone 5 Color Options:
The iPhone 5 will come in the same two color options as always, except they will now be two-toned, white or black.
The white version has a raw aluminum back, while the black one has a black anodized backing.


Pricing:


Apple has gone ahead and priced the iPhone 5 at the same price point as the 4S. The prices are with a 2 year contract, of course.

$199 for 16GB

$299 for 32GB

$399 for 64GB
Apple has also announced the 16GB iPhone 4S will be available for $99 and the 8GB iPhone 4 will be available for free with a two-year contract.
Availability:


Pre-orders will start for the iPhone5 on Friday, September 14th
in the US, Canada, UK, France, Germany, Japan, Australia, Hong Kong, Singapore
. Launch date and shipping will start on September 21st
and will be launching in more countries on September 28. Apple claims
this will be their fastest iPhone roll-out ever.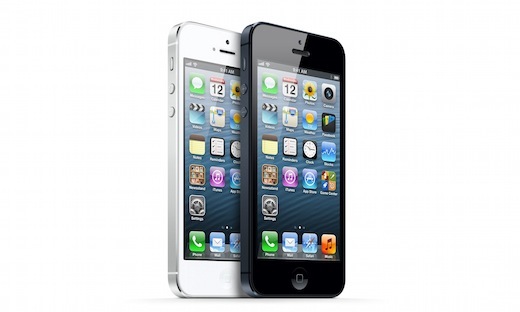 Somethings we were hoping for that didn't make the cut:


No NFC or Bluetooth 4.0 for near-field communications, and no wireless charging, either. You'll will also need to keep that Lightning cable handy to charge your new iPhone, No micro-USB compatibility.


Conclusion:


The iPhone 5 Apple announced is more or less everything we expected from all the leaks that were going around these past couple of months. All in all, it does look like a very nice smartphone with some great upgrades. Some people have already expressed disappointment with the 'lack' of features, While others are very happy with the new iPhone 5 upgrades.

Are you going to buy the new iPhone 5? Or, is that
$99 Amazon deal for the Samsung Galaxy S III
looking like a good option right about now? Let us know what you think down below.


Share this article with friends!

Follow Us On...