Verizon will launch Droid Bionic on September 8, Stores already have them in stock, we have pictures! (Video)
09/02/2011 05:07 PM Filed in:
Android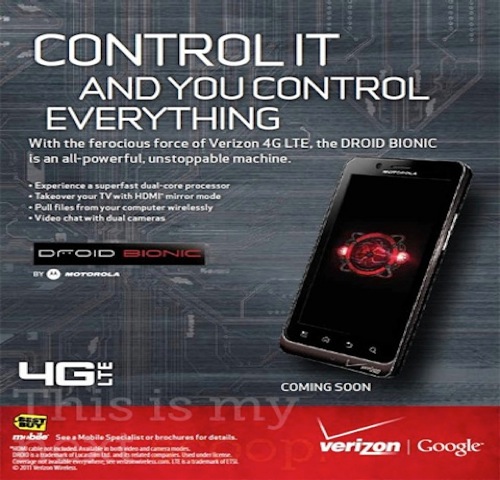 If you have been waiting for Verizon's first, Dual-Core smartphone with 4G LTE then your wait is almost over. The Motorola Droid Bionic from Verizon, announced they will be releasing the Droid Bionic on September 8.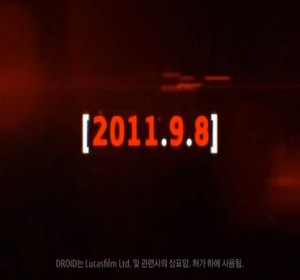 In a previous post we talked about how
Motorola showed off the Droid Bionic at the Consumer Electronics Show in January
, and then announced the smartphone to be pushed back to Q3 because it was "enhancing" The phone.
Well, the wait is over and we have a couple of pics and a Verizon video of a crazy chick kicking some Bionic butt below. At the end of the Verizon commercial you see the release date of [2011.9.8] (pictured on the right).
A tipster was also kind enough to send
Droid Life
some pictures of the Droid Bionic shipments that are arriving at stores to get ready for the early September 8 release. View the leaked pictures below.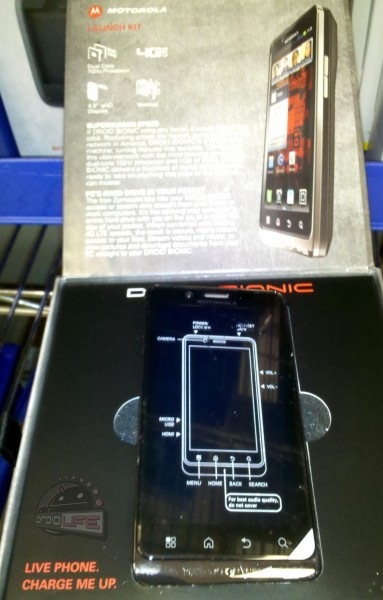 Tweet